Our technology platform and delivery network offer a verity of services that cater to businesses of all sizes and industries.

LastMile Delivery
LastMile and delivery management that is just in time every time!
Same Day Delivery, Driver Live Tracking, Customer Live Notification, Digital POD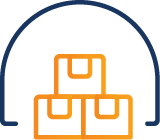 Fulfillment
Client customized packaging.
Same Day Fulfillment, Custom Packaging, Sorting & distribution, Live Inventory

Temperature Controlled
24/7 climate-controlled warehousing. Cool and Dry!
Data Logger that sends alerts in case of temperature fluctuation, Inventory Management, Custom Packaging, Return Management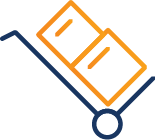 Warehousing
We offer you enough space to store your products and a solution to keep track of your inventory.
Inventory Management, Low Stocks Alert, Return Management, Dedicated Storage Areas
We offer delivery solutions to diverse sectors

Telecom
LastPoint supports telecom companies in delivery any of smart devices such as mobiles, tablets, routers, game consoles, Wi-Fi solutions, and on-the-spot activation of SIM cards to customer doorsteps.

Social Media Seller
With our COD services, we help your business grow and unlock new possibilities. Providing the right platform to create and track orders with an easy to use dashboard.

Retailers & Local Stores
We help you transform your business to the e-commerce world by providing easy to use solutions. We handle the complexity of the logistics while you focus on your customers.

Ecommerce
Effortlessly ship to your clients, no need to worry about logistics! We will take care of the full operation cycle, handling cash, delivery, and returns.